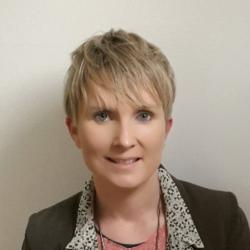 Linkedin
|
---
Full Name: Aoife Ryan
Job title: International Development Lead
Country: US
Organisation Name: Science Foundation Ireland

---
Short bio
Aoife Ryan is the International Development Lead for Science Foundation Ireland. In this role, Aoife's responsibilities centralise around the creation of impactful international funding partnerships for Irish researchers with US partners from industry, philanthropy and academia. Her role also involves building awareness of the contribution and impact of SFI and Irish science and technology within the US.
Aoife has been working with SFI for a number of years, most recently as Scientific Programme Manager on the SFI Research Centres and Post-Award team. Within this role, Aoife was responsible for the management and evaluation of a portfolio of circa 170 research awards, spanning numerous sectors, and with a cumulative investment of ~€150M in direct costs. In addition, Aoife worked on research integrity policy development and led the project management of large-scale reviews.
Prior to SFI, Aoife worked as a postdoctoral researcher and laboratory manager in Trinity College Dublin, leading the the project management and delivery of multiple research projects for cancer therapy, solar energy and display- and nano- technology applications. Aoife has co- authored over 20 publications in peer-reviewed journals. Prior to her doctoral studies, Aoife worked in leading pharmaceutical company Bristol Myers Squibb, Swords, Co. Dublin.
Aoife holds a B.Sc. in Chemistry of Pharmaceutical Compounds from University College Cork (2005) and a Ph.D. in Organic Chemistry from Trinity College Dublin (2012).