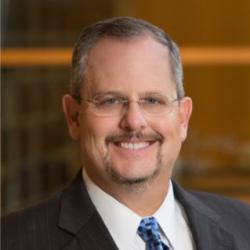 Linkedin
|
---
Full Name: Dan Caprio
Job title: Co-Founder and Executive Chairman
Country: US
Organisation Name: The Providence Group

---
Short bio
Dan Caprio is an internationally recognized expert on data privacy and cybersecurity. Mr. Caprio specializes in EU and US privacy issues, the Internet of Things and Internet public policy, among others.
He has served as the Chief Privacy Officer and Deputy Assistant Secretary at the U.S. Department of Commerce, a transatlantic subject matter expert for the European Commission's Internet of Things formal expert group, a Chief of Staff for a Commissioner at the Federal Trade Commission and a member of the Department of Homeland Security Data Privacy and Integrity Advisory Committee.
He is the Co-Founder and Executive Chairman of The Providence Group, a cybersecurity risk management firm in Washington, D.C. Dan Caprio has been engaged in a number of EU – US projects in Horizon 2020 in the last 6 years including participation in the expert group of EU – US PICASSO project and a full partner in the EU – US AEGIS project. In addition, Dan is a Policy expert group member in the NGI Think-Nexus project.