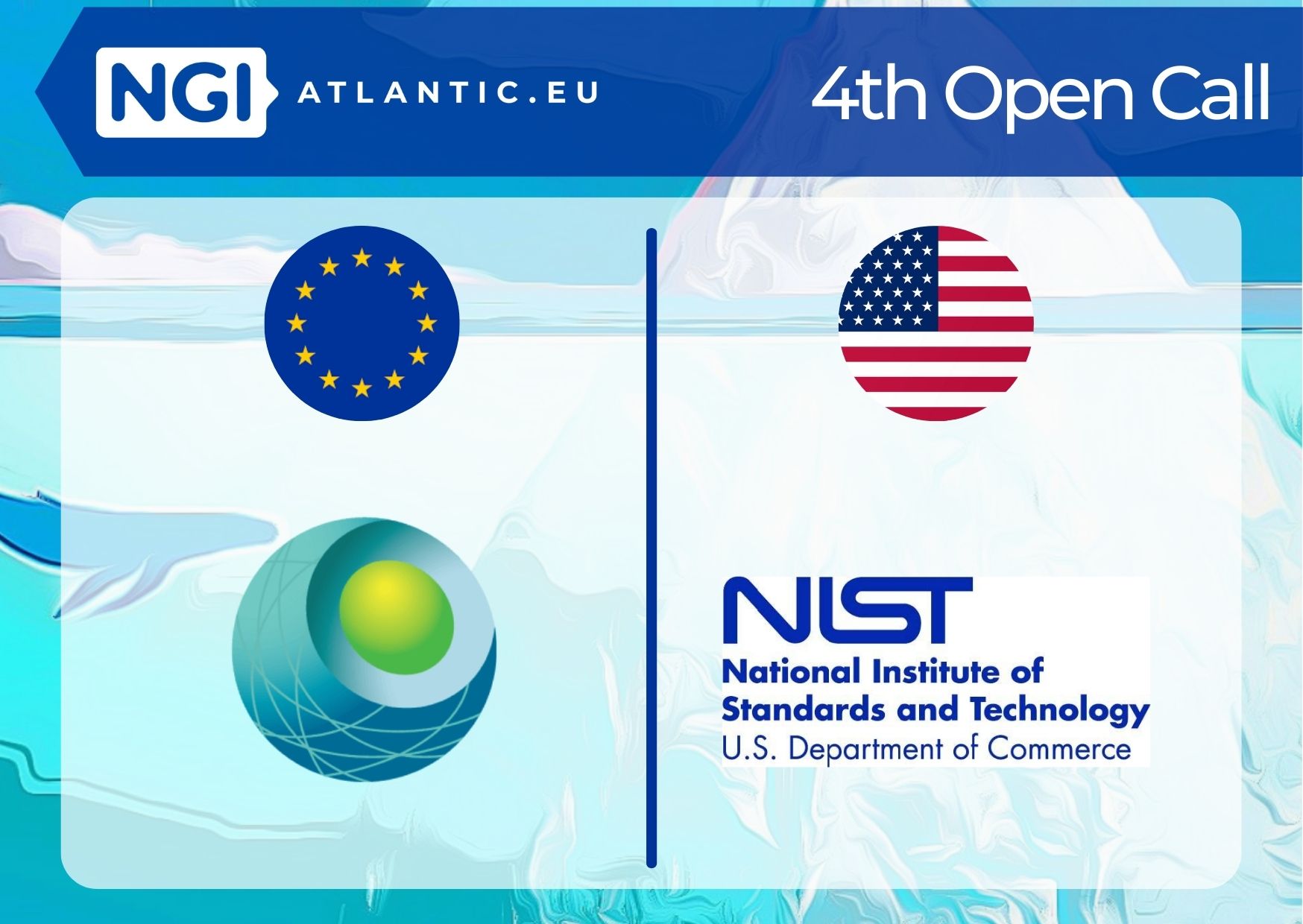 Project Coordinator (EU) :
National University of Ireland Galway
Country of the EU Coordinator :
Ireland
Organisation Type :
Academia
Project participants :
National University of Ireland Galway (NUIG)
Dr. Martin Serrano is a recognised Research Data Scientist with more than 15 years' experience in industry and applied research on Semantic Interoperability and Distributed Data Systems. Dr. Serrano is a NIST International associate investigating the use of formal mathematical methods over Large Smart City Datasets.
NIST
TBC
State of US partner :
Washington

Starting date :
BONSAI:cross-Border experiments for OpeN data testbedS interconnection for Atlantic Interoperability Experiment
---
Experiment description
Data platforms interconnection and information frameworks collaboration requires that aspects about data that want to be share can be understood and that new ways for data management can be deployed and implemented efficiently. The Next Generation Internet should support large amounts of distributed data to facilitate big data processing and storage; however the gap resides in the methods to classify, identify, access and share the data over the Internet.
As a response on this demand, EU-USA BONSAI is a collaborative cross-Border testing framework that works over large amount of open data for optimal access, using holistic methods to classify, identify and access data and utilizes its designed service data access applications towards facilitating that information frameworks and data testbeds can provide data portability and interoperability. An Holistic-KPI method was successfully developed in the context of the NGI Explorers collaboration which received the Best NGI Explorer Award for its impact and results.

Project Objectives:

Objective 1)    The correct execution and ultimate quality of the project to ensure high impact and innovation. This objective look after the project risk management, continuous monitoring to ensure success and final reporting activities.
Objective 2)    Specification of the experimental interconnected framework using CPS and holistic methods for data sharing and interoperability and its application over large heterogeneous data sources like for example Open Data. This objective includes an SoTA analysis to validate best technologies, platforms and frameworks related to the main activity proposed in addition to the NIST CPS Framework and NUIG Mashups Builder frameworks.
Objective 3)     Testing over large amount of Open Data generated from NIST CPS framework and/or other sources (e.g. smart cities data-systems) that can be processed and used by the NUIG Mashup Builder. The main proposed idea is to experiment with unified access interfaces and tools that will enable the experiments execution by using the NIST Cyber-Physical Systems (CPS) framework (more details here) and the mashup builder framework called super stream collider (described here ) and a video demonstrating how the mashup builder framework works here.
Objective 4)    Increase the level of frameworks interconnection and acceptance of Data Sharing methods for the data services and information systems in the Next Generation Internet, by using the recent investigated and released Holistic method for characterising data sets to offer data facilities for experimenters and application developers on the top of the interconnected frameworks and particularly for the use of data stream feeds for large-scale consuming applications (as experiments for optimal data access, portability and interoperability.
Overall Approach:
In EU-USA BONSAI we focus on framework interconnection and testing on new holistic methods for improving capabilities for distributed data characterization, quantification, processing and sharing multi-domain information, enabling portable data services; for this purpose we aim to deploy the mashup builder framework called Super Stream Collider (SSC) a middleware tool developed and maintained by NUIG Ireland. The NUIG SSC mashup builder utilises Linked data to exchange information in an interoperable and reusable way over the Internet for data exchange. Holistic Methods for data characterisation and measuring is a novel approach for data management systems developed in the context of EU-USA NGI-Explorers collaboration program a completed and awarded project in 2020. The EU-USA BONSAI aspires to expands capabilities for supporting further testbed interconnection and data sharing. The experiments to test data sharing and the data processing functions over large collected data as part of the interconnection of multiple open data testbeds, including those in both sides of the Atlantic, will serve as a reference providing experimental evidence on platforms interconnection, data sharing and interoperability that can contribute to influence the Next Generation Internet.
Impacts :
EU-USA BONSAI will execute innovative experiments that will demonstrate technological expertise, scientific novelty and quality results in a relevant area which is already identified as crucial part of the Next Generation Internet. EU-USA BONSAI will progress the state-of-the-art in platform interconnection and multi-stream data optimisation using holistic methods that will generally lead to higher levels of data managing and high processing capabilities in the Next Generation Internet by using the capability of NIST CPS framework. EU-USA BONSAI will characterize the data used in the experiments by using a well-defined data model and thus the CPS framework components can use standardized semantics and syntax enabling data processing capacity. The use of data description and clear data identification and characterisation will lead to some level of system intelligence. EU-USA BONSAI will also support application and domain flexibility by making the deployed components to use Open Data principles.
Excellence 1) Enlarging the Next Generation Internet community that can benefit from innovative use of US NIST CPS Framework and EU data mashup builder experiment results, and enabling knowledge transfer of EU-USA BONSAI framework validation to academia and industry and other interested communities; establishing new cooperation links and increasing the current level of cooperation of EU and USA Partners.
Excellence 2) To validate the interconnection capabilities, the data sharing and interoperability data processing nature of the use of Holistic formal methods by using Data as part of a fully distributed, scalable and reliable, accessible any time, for high performance annotated data processing;
Excellence 3) To test in particular the data sharing and Interoperability of the result of the multi-stream multi-domain fully distributed accessible anytime anywhere features on collected data running interconnected servers for data processing over distributed Open Data as reference experiments for the next generation Internet of cloud data services.
Results :
The following table summaries the KPIs:
 
KPI #

Measure

Target

KPI-1

Deliverable 1 – SoTA Study, Risk Management Plan and Project Plan

This Deliverable provides the overall project plan, the findings from the SoTA study and the risk management with foreseen mitigation activities.

KPI-2

Deliverable 2 – Reference Framework for Interconnection and Multi-Stream Data Processing Report

This Deliverable provides the descriptions and the report of the EU-USA BONSAI Framework, its specifications and functionalities for its operation and adaptations for different frameworks interconnection and methods and mechanisms for data sharing and interoperability.

KPI-3

Deliverable 3 – EU-USA BONSAI Intermediate Progress Report

This deliverable will contain the progress of the project at its current stage and will report on the multi-Stream IoT Cloud Data (Framework) environment tests and the measurements and assessments on the functionality of the provided Data services that uses the EU-USA BONSAI approach.

KPI-4

Deliverable 4 – EU+USA BONSAI Experiments Validation Report

This deliverable will describe the final specification of the EU-USA BONSAI project and provide the description of the Performed Experiments with the objective to promote the NIST CPS Framework and NUIG SSC middleware.

KPI-5

Deliverable 5 – Final Administrative and Financial Report

This final deliverable will review and summarise the administrative and the Financial status of the EU-USA BONSAI project and provide a summary of the reference framework and the Experiments.
NGI related Topic :
Experimental Platform interconnections
Call Reference :
4