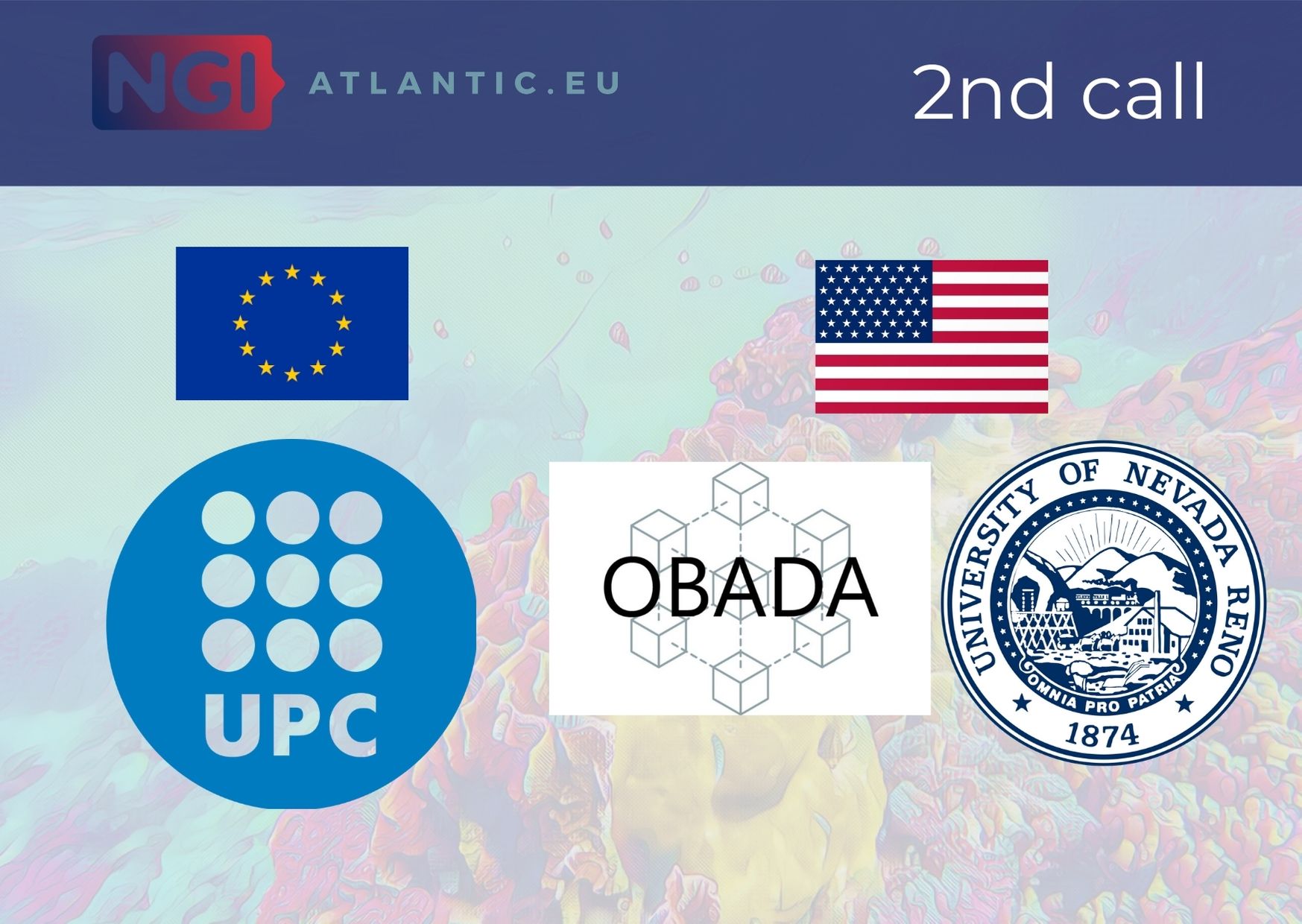 Project Coordinator (EU) :
Technical University of Catalonia
Country of the EU Coordinator :
Spain
Organisation Type :
Academia
Project participants :
EU
Leandro Navarro, is Professor at the Department of Computer Architecture of the Technical University of Catalonia (UPC).
US
Rohi Sukhia, is director of Obada LLC, the Open Blockchain for Asset Disposition Architecture, and CEO of Tradeloop, a EE graduate of Cornell University and Intel Corp.
Ronald S. Lembke, Associate Professor of Supply Chain Management, Chair of the Managerial Sciences Department, College of Business, University of Nevada, Reno.
State of US partner :
Nevada

Decentralized data ecosystem for the Open Blockchain for Asset Disposition Alliance
---
Experiment description
The NGI eReuse-Ledger testbed offers an API and a service that can record events or transactions (we call proofs), and run smart contracts to account for events that happen in the lifespan of a device for traceability and accountability, including an economic deposit mechanism to implement deposit-refund systems to automatically reward correct behaviors according to a contract.
The blockchain does not store details but only proofs (hashes) and aggregate counters to be privacy-preserving while ensuring the trust, verifiability, irreversibility, tamper proof required for a distributed ledger for traceability. This is consequence of our focus on ethical, legal and privacy aspects related to different stakeholders in a circular supply chain, storing irreversible proofs of transactions excluding details being kept off-chain, respecting autonomy and data sovereignty, but at the same time producing aggregated open data sets and certificates for transparency.
The main aim is to work with the Obada community of companies and organizations in the second hand market of ICT devices (asset disposition) to test their PoC applications that support a business model for reuse and final recycling of ICT devices. They want to test their lightweight application, with our Ledger blockchain system as a backend and verify and evaluate the quality and performance of the end-to-end system. The result ha the potential to become a global de-facto standard for the circular economy of digital device.
The experiment will integrate the user-interface demonstrators of OBADA with the NGI-Ledger-eReuse testbed, with a permissioned blockchain backend service for the traceability of digital devices, provided by UPC developed in the NGI Ledger project.
The experiment will allow to verify and adjust the features expected by the OBADA stakeholders to integrate and interoperate with the eReuse testbed, test, measure and optimize the functional and non- functional properties of the system, validate with pilot users the OBADA services with an API and data model adapted to our testbed, and explore replication of the eReuse permissioned blockchain with a set of new OBADA blockchain nodes.
Implementation plan :
The implementation will be coordinated among UPC, UNR, and OBADA that represent the circular market ecosystem of digital devices.
The first task consists on the preparation for the experiment: development of training materials and activities on testbed usage, setup of support mechanisms, discussion of tools and preparation of interfaces frontend to testbed backend.
The second task consists on the execution of the 1st experimental phase: basic technology integration, functional tests front-end with back-end to ensure minimal operation. Initial validation relies on tests with a small users set and devices. The performance and quality evaluation will depends on battery of request and storage of a number of proof device.
Third task consist in the analysis of the results.
The fourth task consists on the execution of the 2nd experimental phase of extended technology and business integration, with a comprehensive evaluation of performance and quality, impact of alternative options, and scalability analysis.
The fifth task consists on the analysis of results and reporting, including release of updated FOSS code, writing of specifications, publications.
The sixth task consists on outreach activities about dissemination of results and innovations, standardization, exploitation.
Impacts :
Impact 1: Enhanced EU – US cooperation in Next Generation Internet, including policy cooperation
Development of joint experimentally-driven research on environmental aspects of circular economy.
Impact 2: Reinforced collaboration and increased synergies between the Next Generation Internet and the Tomorrow's Internet programmes
Coordination of future research and innovation agendas based on this collaboration for the sector of circular economy of ICT.
Impact 3: Developing interoperable solutions and joint demonstrators, contributions to standards
Exactly this in the context of the circular economy of digital devices as contribution to standards development organizations at regional and global scope.
Impact 4: An EU - US ecosystem of top researchers, hi-tech start-ups / SMEs and Internet-related communities collaborating on the evolution of the Internet
Coordination of related research, startups, SMEs and communities interested in the environmental sustainability of ICT and ICT for sustainable development, key to achieve SDGs related to the ICT sector, and for the evolution of the Internet as part of the global warming challenge and all the policies and efforts towards accelerated environmental impact reduction.
Results :
Polish, demonstrate and validate the USA client software part that implements the business model with the EU part that implements the experimental blockchain backend.

Develop an international interoperable public specification and standard API for a distributed ledger for traceability of ICT devices, with a validated reference implementation.

Validate data flows and economic flows between frontend and backend system.

Technical validation of the API: operations, interoperability with at least one client system or ideally two, performance assessment, support for an economic sustainable service (fees), generation of impact reports from ledger data.
NGI related Topic :
Decentralised data governance - experimentation of results
Call Reference :
2