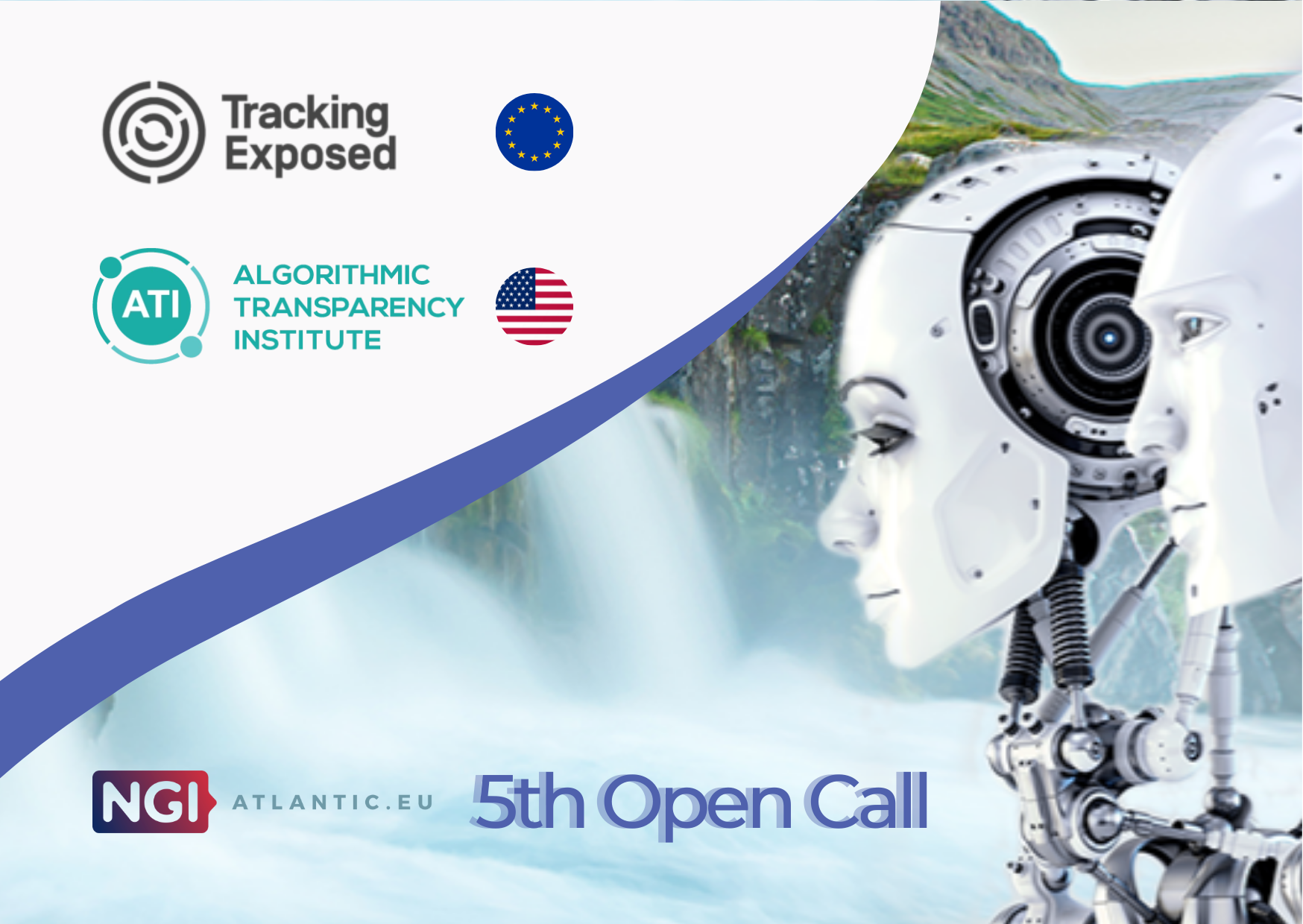 Project Coordinator (EU) :
Tracking Exposed
Country of the EU Coordinator :
France
Organisation Type :
Non-profit Organisation
Project participants :
EU Team - Tracking.Exposed:
Marc Faddoul – Project leader, coordinating the overall scope and outcomes, coordinating the two teams working on the projects.
Marc Faddoul is a trans-disciplinary technologist, expert on recommender systems and  algorithmic audit. He carried out research on algorithmic systems in academia (UC Berkeley), big tech (Facebook AI) and start-up environments (Bloom, Jalgos). He went from building algorithms to analysing their impact on society, and now strives to defend the interests and digital rights of civil society. He is part of experts committees for the French Digital Council (CNNum) and media regulator (ARCOM), and is regularly called upon to comment on AI and society by WSJ, The Guardian, Le Monde and more.
Salvatore Romano – Research leader, coordinating the experiments and the report writing Salvatore. Romano is a Social Psychologist working on Algorithmic Accountability. He is the Head of Research at Tracking Exposed, where he combines qualitative and quantitative analysis to assess the impact of social media's algorithms on society. He works at the intersection of media campaigns, academic publications, and technical reporting for legal proceedings.
Gaetano Priori – Mobile application analyst, will be dedicated to the data collection. Gaetano Priori is a Mobile Security expert with more than 5 year of experience in penetration testing and cybersecurity. With Tracking Exposed he has extended the organization capabilities to the world of mobile application analysis with a a research that was focused on the privacy implications of the apps that orchestrate the workers of the gig economy.
Justin Yeung – Researcher, working on data collection and data analysis. Justin Yeung is a communication science and digital humanities student at the University of Amsterdam and Leiden University. His research interest lies within communication in the digital world, tech regulations and philosophy and computational methods. Justin is as well working for multiple research projects on mass surveillance at the Institute of Political Science, Leiden University and deliberative quality on social media at the Amsterdam School of Communication Research (ASCoR).
State of US partner :
Washington

Starting date :
The TikTok Observatory: Interconnecting Junkipedia and Tracking Exposed's monitoring infrastructures
---
Experiment description
Our overall goal is to create an open-source and accessible infrastructure to monitor the ongoing censorship trends on TikTok. The end goal is to create an application where users, journalists and NGOs can monitor a specific topic, and query by different world regions and demographics the content that is proposed on Tiktok.
More specifically, this experiment will try to definitely answer whether the browser application can be used as a proxy to investigate the platform as a whole. This will be important result for researchers, since it is an easier path to analyse the platform.
Results :
The expected results of the experiment is to understand whether the algorithms on web and mobile TikTok work differently than each other. With our approach, we expect to collect robust evidence to examine if they significantly differ from each other. If they do differ from each other, future research require two sets of tools to retrieve and collect data from the web-based and mobile TikTok. In the case of insignificant differences, based on our current
technologies and techniques, web tech will be the better choice for further research, as it is more stable, independent and resilient.
NGI related Topic :
Experimental Platform interconnections
Call Reference :
5