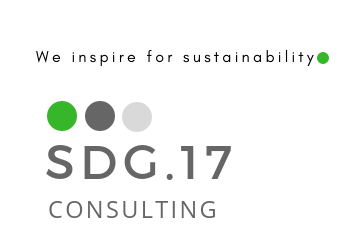 Main contact
Ms Natalia Korchakova-Heeb
Country: Germany
Field of expertise / NGI Topic: BlockChain
Organisation type: SME
Organisation's full legal name: SDG.17 Consulting GmbH
---
NGI-related portfolio (solutions,projects, platforms, etc…) PPPHealth4AllPPPHealth4All is a digital knowledge platform that connects stakeholders in the PPP healthcare ecosystem.The objective of the digital platform is to facilitate preparation and implementation of people-centered PPP projects that are in line with the United Nation's Sustainable Development Goals, to improve PPP healthcare projects affordability costs and to disrupt information silos. PPPHealth4All is also a globally implemented digital blockchain-based solution. PPPHealth4ALL does the following: • Gives a 360º perspective for a PPP health ecosystem – breaking silos and connecting the dots. • Develops a seamless approach for preparation and implementation of people - centered PPP projects that are in line with the SDGs and enabling PPP projects and business models that provide clear societal, environmental and economic benefits. • Provides historical data and Informed decision-making, quality and timely data, that is vital for enabling governments, international organisations, civil society, private sector and the general public to make informed decisions and to ensure the accountability of representative bodies. • Increases affordability of people-centered PPPs and breaks information silos • Introduces a globally implemented blockchain-based solution, which will be operating as a not-for-profit. We bring blockchain technology to "end user". • Fosters early alignment between stakeholders • Ensuring a move from transactional PPP projects to transformational ones • Delivers in a pro-active manner patterns and critical success factors which mostly contribute to PPPs successfully aligned with sustainable development, thanks to the usage of advanced data analytics and machine learning models. • Triggers user defined alarms with concrete insights. • Has an embedded "adoption cockpit" which allows a clear understanding about what are the members and users using and looking for, and thus enabling a permanent optimization of the features and functionalities.
NGI focus areas for experiments privacy, governance, portability,
Field(s) of expertise / NGI Topic BlockChain
Other: privacy and trust enhancing technologies, decentralised data governance, new ways of search and discovery, service and data portability
Are you aware of any funding schemes available that could be used in conjunction with the funding of NGIatlantic.eu InfraChallenge, Global Infrastructure Hub Pitch Club World Bank Innovate4Climate
Do you have any early evidence of your project, platform, that you wish to share? https://pppinitiative4coe-healthcare.org
Which kind of experiments would you like to see funded via NGIatlantic.eu Open Calls?
We would like to develop digital (blockchain enabled) stakeholder consultation tool for PPP projects in the healthcare sector.
GitHub or any other SW community github.com/kordcna/PPPHealth4All.git