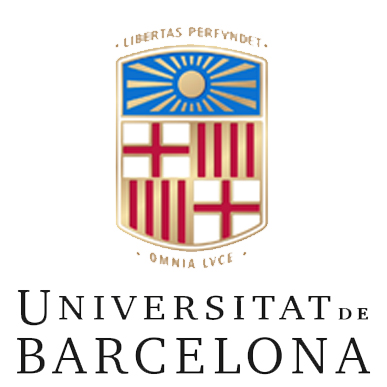 Main contact
Dr Ricardo Graciani Díaz
Country: Spain
Field of expertise / NGI Topic: AI
Organisation type: Academia/Research
Organisation's full legal name: University of Barcelona
---
NGI-related portfolio (solutions,projects, platforms, etc…) There is an increasing demand for a high quality, easy to use, open, scalable and extendable platform for large scale distributed computing and data processing integrated solution from individual end users to large global user communities. DIRAC interware (initially developed to solve the needs of the LHCB experiment at CERN and now used by tens of communities and thousand of users) , developed during the last fifteen years to initially solve the needs of the LHCb experiment at CERN and now used be tens of communities and thousand of users, is a possible solution. However to reach this goal, current DIRAC version requires a major reengineering effort and therefore we are looking for an industrial partner to share the efforts and the benefits.
NGI focus areas for experiments privacy, governance, portability, renovation, platforms, other,
Field(s) of expertise / NGI Topic AI
Other: Very large scale Distributed Data processing and analysis using high performance hybrid Computing resources.
Other Field of expertise / NGI Topic Very large scale Distributed Data processing and Analysis
Are you aware of any funding schemes available that could be used in conjunction with the funding of NGIatlantic.eu Research grants for DarkSide
Do you have any early evidence of your project, platform, that you wish to share? http://diracgrid.org
Which kind of experiments would you like to see funded via NGIatlantic.eu Open Calls?
I mean to: - define a standard ontology (ie based on the Reference Model from Cardiff) to describe Computing Models (including Data Management Plans) - collect, using the previous ontology, the requirements of few scientific communities willing to act as guinea pigs - follow an agile methodology to implement/validate/review: - minimal prototype - complete prototype - minimal solution - complete solution - the validation includes Data Challenges at different relevant scales The expected time scale for the complete process would be something between 2-3 years but organized in springs of 6-9 months with a required effort of 2-3 full time Computer Scientists dedicated to the task. So overall about ~6 Man years worth of effort (additionally the time of the experienced people with whom we will be consulting during the complete process).
GitHub or any other SW community github.com/DIRACGrid/DIRAC