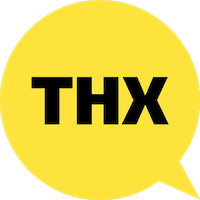 Main contact
Mr Mieszko Czyzyk
Country: Netherlands
Field of expertise / NGI Topic: BlockChain
Organisation type: SME
Organisation's full legal name: THX
---
NGI-related portfolio (solutions,projects, platforms, etc…) THX allows you to pool funds and reward people in your online community. THX is designed 'developer first'; thanks to an API and smart contracts running on a blockchain, you deploy it easily with no additional infrastructure. Using it you can design incentives to members in online communities, for example for organizing an event or contributing code. Perfect partners include startups/scaleups, research universities, open source developer communities and nonprofits with communities and volunteers. THX consists of three applications; the Reward System API, the Reward Pool, and the progressive web dApp. Privacy is central; application of zero-knowledge-proofs is an important innovation. The smart contracts reside on the Ethereum blockchain. We use a delegated-proof-of-stake (DPOS) side-chain for fast transactions (<5 sec) and no transaction costs. We use permissive open source licensing and publish our code on Github.com/thxprotocol. We have a distributed four person team working from The Netherlands and Germany. Our team shares a passion for open source, UX research and blockchain technology. *Alignment with EU Horizon 2020 goals* Our overarching goal is to re-imagine the internet in order to put its end users first. THX will provide the next generation of the internet, web 3.0, with a practical toolset for P2P monetary incentives, funding and saving. We believe programmable money and P2P reward systems like THX will be nothing short of transformative for our economies.
NGI focus areas for experiments privacy, governance, strengthening, renovation, platforms,
Field(s) of expertise / NGI Topic BlockChain
Are you aware of any funding schemes available that could be used in conjunction with the funding of NGIatlantic.eu THX has been accepted to the Blockpool.eu Horizon 2020 grant programme. This grant and our own resources fund a large part of our roadmap, leaving a funding gap towards the privacy and trust R&D perfectly suited for the NGI Atlantic experiments.
Do you have any early evidence of your project, platform, that you wish to share? We offer an integration with Open Social, an open source community building solution. Open Social customers include Greenpeace, with 100k+ volunteers using the platform. Example use cases are collecting donations and awarding volunteers globally. So far potential customers including the United Nations Development Programme and Cologne Business School have reacted positively to the potential benefits THX adds to their online communities. For them, rewarding positive community behaviour by adding real world incentives is key. It opens up a wide area of opportunities to create deeper impact with their online reach. Examples include rewarding volunteers with monetary incentives, collecting micro donations from a global audience or rewarding sustainable behaviour within organizations. "THX has a lot of potential to create social impact by rewarding positive behaviour. Looking forward to seeing this innovation in action." - Zach Hongola, Information Systems Specialist, Development Impact Group Bureau for Policy and Programme Support, United Nations Development Programme (UNDP) "THX is aligned with the latest developments in sustainable development – moreover it has the potential to significantly contribute to a sustainable business transformation. It is an innovation that the world needs!" - Patrick Bungard, Director - Center for Advanced Sustainable Management (CASM), Cologne Business School
Which kind of experiments would you like to see funded via NGIatlantic.eu Open Calls?
Our reputation system enhances trust in the governance of pseudonymous communities. Privacy respecting architecture is critical and allows users to control their data. We use 3rd party research; the DIN SPEC 4997 by Privacy by Blockchain Design to make decisions on architecture. In addition the solution has to be GDPR compliant. We perform multiple privacy risk assessments to comply with relevant EU laws. THX, being an API first system, focuses on the developer experience. We're actively seeking out partnerships with organizations developing or using social applications and smart platforms in the USA. Experiments can on the technical R&D towards privacy preserving and trust enhancing blockchain technology including zero-knowledge-proofs. Or alternatively compliance of these technologies to USA regulations. Potential partnering organisations for experiments include; scaleups and SME/corporate social software vendors, universities and nonprofits. Examples include community and chat apps offering APIs like Gitter, Reddit, Mattermost, Rocket.Chat and Discord. Or more generally; web platforms with logged in users, for example used by nonprofits. Many of these run on open source web technologies like Drupal and Wordpress which are perfect technology partners for experiments. Experiments could be set up with local USA based agencies developing on top of these technologies. Examples for Drupal; Lullabot and MediaCurrent.
GitHub or any other SW community https://github.com/thxprotocol