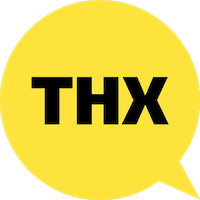 Main contact
Mr Mieszko Czyzyk
Organisation: THX
Organisation Type: SME
Address: Keizersgracht 482, 1017 EG, Amsterdam
Country: Netherlands
---
Field(s) of expertise / NGI Topic:
NGI focus areas for experiments:
Privacy and trust enhancing technologies
Decentralised data governance
Strengthening internet trustworthiness with electronic identities
Open Internet architecture renovation
Experimental Platforms (e.g. Smart cities, smart transport, Smart agriculture, etc.)
Your NGI-related portfolio: THX allows you to pool funds and reward people in your online community. THX is designed 'developer first'; thanks to an API and smart contracts running on a blockchain, you deploy it easily with no additional infrastructure. Using it you can design incentives to members in online communities, for example for organizing an event or contributing code. Perfect partners include startups/scaleups, research universities, open source developer communities and nonprofits with communities and volunteers. THX consists of three applications; the Reward System API, the Reward Pool, and the progressive web dApp. Privacy is central; application of zero-knowledge-proofs is an important innovation. The smart contracts reside on the Ethereum blockchain. We use a delegated-proof-of-stake (DPOS) side-chain for fast transactions (<5 sec) and no transaction costs. We use permissive open source licensing and publish our code on Github.com/thxprotocol. We have a distributed four person team working from The Netherlands and Germany. Our team shares a passion for open source, UX research and blockchain technology. *Alignment with EU Horizon 2020 goals* Our overarching goal is to re-imagine the internet in order to put its end users first. THX will provide the next generation of the internet, web 3.0, with a practical toolset for P2P monetary incentives, funding and saving. We believe programmable money and P2P reward systems like THX will be nothing short of transformative for our economies.