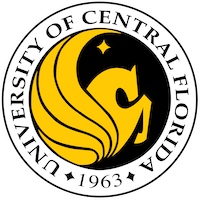 Main contact
Prof Murat Yuksel
Organisation: University of Central Florida
Organisation Type: Academia/Research
Country: United States
---
Field(s) of expertise / NGI Topic:
Wireless And Wired Networks (E.G. 5G)
IOT
Network Architecture and Network Economics
NGI focus areas for experiments:
Decentralised data governance
Open Internet architecture renovation
Experimental Platforms (e.g. Smart cities, smart transport, Smart agriculture, etc.)
Smart Cities, Smart Transportation, and Smart Power Grid are within my interest. In particular, spectrum access and efficiency for smart cities and transportation are in the scope of my current work. Further, making power grid management more decentralized by using Internet's architectural principles is within my interest. Last but not the least, I have quite a lot of work on optical wireless and/or visible light communication systems.
Your NGI-related portfolio: My research interests are in networked, wireless, and computer systems with a recent focus on optical wireless, wireless systems, spectrum sharing, cloud networking, network economics, and network architectures. My older work, with occasional current activity, has included wireless routing, multicast, peer-to-peer, overlays, and network simulation. I perform systems and experimental work but also strive to develop simple and elegant analytical insights when possible. My current research projects are on (a) multi-element free-space-optical (FSO) and visible light communication (VLC) systems for mobile opportunistic networking and lighting, (b) stable and efficient peering at Internet eXchange Points (IXPs), (c) resilient communication for first responders in disaster management, (d) rapid and resilient communication and data-sourcing for public safety and emergency response, (e) pervasive spectrum sharing for public safety communications, (d) cloud-assisted networking for big-data transfers, (f) software-defined network (SDN) management and traffic load balancing, and (g) Internet-inspired electric vehicle charging control.