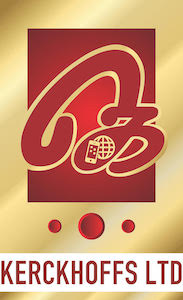 Main contact
Dr Selvakumar Ramachandran
Country: United Kingdom
Field of expertise / NGI Topic: 5G
Organisation type: SME
Organisation's full legal name: Kerckhoffs Ltd
---
NGI-related portfolio (solutions,projects, platforms, etc…) Kerckhoffs Ltd is a UK based company and currently developing Eyemmersive®. The World Tourism Organisation (UNWTO) foresees a decline of international tourism of 60% to 80% compared to last year, amounting to losses of between EUR 840 billion to EUR 1.100 billion in export revenues worldwide, and the World Travel and Tourism Council has warned the pandemic could lead to a loss of 50 million jobs worldwide in the travel and tourism industry. Some of those most affected by this will be small tourism operators and tourist guides. Under lockdown conditions, tourism destinations and businesses across the world have intensified their efforts to place themselves on the screens of millions of customers, showing the delights of their scenery, attractions and tourism activities that may encourage visitors to their cities and regions, once the crisis subsides. Restricted to our homes, new technologies can allow us to enjoy 'virtual reality based tourism' as a way of substituting real trips – for a while – and to dream or plan for the next vacation. Virtual reality-based technologies, using 360-degree videos of tourism destinations, viewed on a VR headset, offer the sense of 'being there', which undoubtedly stimulates the urge to travel and enjoy new experiences. Moreover, the immersive experience of places enables viewers to gain the confidence to travel by letting them explore and interact with the projected surroundings. We propose that virtual reality-based tourism can provide an alternative or, more likely, an additional revenue stream for tourist guides, working in collaboration with tourism operators, destination managers and tourist boards. This would create a parallel revenue stream not only during this period of tourism decline but also in the long run as an enabler of, and alternative to, traditional tourism. Eyemmersive® is a VR tourism product forming a digital marketplace to enable VR-based tourism. This addresses a market gap with VR applications in 'bespoke travel immersive experience' for consumers who cannot travel as conventional tourists and as a preview for those who can. Eyemmersive® digital marketplace connects 360-content providers to VR-based tourism experience consumers. It uses high definition 360-degree streaming and will play an important role in the future of the tourism industry, empowering interactive, bespoke, on-demand immersive travel experiences. The International roll-out of 5G networks will enable the delivery of live content using the Eyemmersive® platform. The product was inspired by the founder Dr Ramachandran's personal experience and targets the disability and aging tourists who have limited ability to travel. However, the platform has a wider universal application in previewing destinations and advertising locations and venues to all consumers and to enable educational visits. In addition, there is the potential to reduce the carbon footprint of user, a positive environmental impact, by providing the travel/location experience without the need for extensive air or sea travel. Eyemmersive® also creates an alternative revenue opportunity through immersive tourism for corporate tourism operators but, also, it can be used by Destination Management Organisations (DMOs) as a promotional opportunity for traditional direct tourism.
NGI focus areas for experiments platforms, other,
Field(s) of expertise / NGI Topic 5G
Other: Smart Tourism using VR-based technologies
Other Field of expertise / NGI Topic Virtual Reality Based Tourism
Do you have any early evidence of your project, platform, that you wish to share? Funded by Oi2Lab (EC funding), we Kerckhoffs Ltd, UK, in collaboration with the European Network for Accessible Tourism (ENAT), carried out an online survey in order to understand the challenges and interest of tourist guides to take up VR-based tour guiding by becoming 360-degree-video content providers for a global Virtual Tourism platform, 'Eyemmersive' (EYEM). The survey ran for three weeks in the global lockdown period, April-May 2020, and received responses from 64 tourist guides across the globe. 73% of the respondents are registered professional tourist guides from Europe. Key observations We found that 32.8 % of the registered tourist guides have previous experience of creating videos and documentaries. Interestingly, 93% of the respondents who said that they do not have any previous experience in video production, are willing to take part in training for VR content creation. 90% of respondents expressed their interest in taking part in a training programme for VR content creation. 95.3% of the respondents can provide tourist guiding in the English language. In second place comes French with 28.1% followed by Spanish (25%). Only 13% of the respondents have never heard about VR, and about 22% of the guides have also experienced VR in some form. This suggests that VR is not an entirely new paradigm to tourist guides. 73% of the respondents are ready to make a one-time investment if they see an opportunity of having a revenue from VR based tourism. Only 23% of the respondents currently have a second job, which means registered tourist guides may be at risk of losing their livelihood due to the COVID-19 pandemic or other situations where tourism is curtailed for a longer period. Based on these learnings, identified tourist guides and creating 360-degree video content on our Eyemmersive platform.
Which kind of experiments would you like to see funded via NGIatlantic.eu Open Calls?
In our VR-based tourism proposition, we encounter challenges at both content creation side as well as content delivery side. We would like to experiment our proposition with next generation telecommunication technologies.