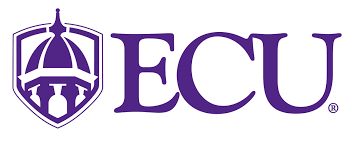 Main contact
Dr Ciprian Popoviciu
Country: United States
Field of expertise / NGI Topic: 5G
Organisation type: Academia/Research
Organisation's full legal name: East Carolina University
---
NGI-related portfolio (solutions,projects, platforms, etc…) Our team works on three infrastructure related projects: 1. We are building an NSF funded, cross-Atlantic testbed for collaborative NGI experiments. Our goal is also to further the development of a generalized virtualization model that enables automatic allocation of performance guaranteed compute/storage/network resources across large network footprints 2. We are building a plug&play IOT platform for research and education. The first use case is provided by one of the sponsors, the Water Research Center at East Carolina University and with opportunities for expansion to state agencies 3. We are working on an intelligent, active measurement monitoring services that integrates with other infrastructure controllers in order to support ITOM automation.
NGI focus areas for experiments renovation, platforms,
Field(s) of expertise / NGI Topic 5G
Other Field of expertise / NGI Topic NGN
Are you aware of any funding schemes available that could be used in conjunction with the funding of NGIatlantic.eu We are currently building a cross-Atlantic testbed for collaborative NGI testing: https://www.nsf.gov/awardsearch/showAward?AWD_ID=2029218 We are collaborating with multiple US and international NGI projects, work that we expect will tap into additional NSF funding from the IRNC and CSSI.
Do you have any early evidence of your project, platform, that you wish to share? We recently started work on the BRIDGES, the cross-Atlantic NGI testbed. This work is done in collaboration with George Mason University. We recently started the development of our IOT platform for scientific and education projects. This work is done in collaboration East Carolina Water Center.
Which kind of experiments would you like to see funded via NGIatlantic.eu Open Calls?
Experiments on Next Generation Infrastructures and large scale IoT platform development and operation.