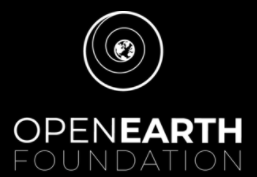 Main contact
Ms Katherine A Foster
Country: United States
Field of expertise / NGI Topic: AI
Organisation type: Non-profit Organisation
Organisation's full legal name: Open Earth Foundation
---
NGI-related portfolio (solutions,projects, platforms, etc…) Open Earth Foundation (USA) is a research and deployment non-profit using cutting edge digital technologies and multi-stakeholder collaborations to advance open source platforms and solutions including: -Demonstrated and piloted climate accounting and climate finance (including work with World Bank, UN, Development Institutions etc.) We have focused our technological development on three main architectural components: 1) Nested climate accounting, every jurisdiction is nested in a larger jurisdiction (integrate the public sector accounting and the private sector accounting without double counting) working with the Spatial Web foundation, which uses a geo-based web3 protocol called the hyperspace transfer protocol. Every unit is geo tagged, and every jurisdiction is a geographic polygon with an associate registry. This links blockchains to the physical domain, and our work integrates directly with esri maps, and the spatial protocol is now being developed as a standard in IEEE. 2) Interoperable climate units and data structures (leverage DID and verifiable credentials, and we work closely with Linux and InterWork Alliance for the establishment of trusted interactions and token interoperability). 3) Networking of Climate Markets (working directly with Climate Warehouse > WBG > UNFCCC). We are also connecting and collaborating across the international climate network of actors and connecting this to our other projects and initiatives of interest. -Cross-Border Clean Energy Certification (key partners in place for North America ) a transparent, objective, and third party verified certification network. -Open Solar - interconnected with RECs and climate accounting as well as climate finance (technical pilot underway in Puerto Rico with market pilot and scaling with other regions and island states). -Digital Green / Climate Bonds /Climate Finance ( platform infrastructure for securitized project finance which started with OpenSolar, and specifically financing solar microgrids in Puerto Rico and now working on additional pilots and integrating into digital climate bond end-to-end).
NGI focus areas for experiments platforms, other,
Field(s) of expertise / NGI Topic AI
Other: Digital Twin Earth and Open Connected Platforms (Open climate, open finance , open solar, energy certification, digital green bonds etc that are interconnected and linked to UNFCC, carbon markets and climate finance mechanisms). Our Collabathon platform and process www.collabathon.openclimate.earth/open-climate-dialogues-nov2020 as successful open source international collaborative approach to building out the architecture and integrating new prompts. Initiatives with World Bank Carbon Markets and UN Task Force on Digital Financing of the SDGs. Open calls for integration and scaling new research and deployment model for disruptive systems entrepreneurship for the Earth governance and management would be welcome and would serve to bolster existing and future funded projects. Specifically we would like to see: -Digital Earth Twin (as per EU initiative and funding ) to monitor and simulate natural and human activity, and to develop and test scenarios that would enable more sustainable development and zero carbon initiatives that could also integrate across existing digital initiatives -Integration of initiatives across Smart Cities, Smart Transport, zero carbon cities and transport -Clean Energy and climate accounting, RECs, green finance and climate finance -Globally Integrated Climate Accounting System - a digitally integrated and interoperable climate accounting system consistent with the Paris Agreement. -Open Collaboration platform - radical collaboration via collabathon as platform and process connecting local groups and stakeholders to system and platform -Ethics and diversity issues within technology/digital initiatives (going beyond privacy issues) is also a key issue
Other Field of expertise / NGI Topic Emerging technology for Climate and Sustainable Development / Green New Deal / Earth Twin / Carbon Markets / Renewable Energy
Are you aware of any funding schemes available that could be used in conjunction with the funding of NGIatlantic.eu The EU "Digital Twin Earth" was announced at the same time as the EU Green Deal with Horizon 2020 and other funding opportunities. For climate markets, energy, smart cities and climate finance could connect well with the EU KICs (Knowledge Innovation Communities such as EIT Climate-KIC, EIT Energy, EIT Digital, EIT Health, etc.). Investigating private sector grants emerging such as the Earth Fund. Our strategy officer served as innovation lead and business development lead for the EU Climate-KIC.
Do you have any early evidence of your project, platform, that you wish to share? Emerging from the Digital Currency Initiative at the MIT Media Lab, we co-created the program on digital finance for solar energy, and created an ambitious program on digital climate accounting. This helped frame early stage research on key leverage points and POCs. In 2019 the momentum grew and, we received support from the National Science Foundation and, thanks to a generous gift from the Social Alpha Foundation, launched initiative that have led to partnerships with international clean energy companies like Iberdrola. We turned those early ideas into concrete open source projects that we could launch, consolidating the Open Solar and Open Climate projects, publishing whitepapers and organizing a first collabathon (hackathon) to build community. With such a momentum, to scale the projects in the real-world and spin them off, this year we launched the Open Earth Foundation as the umbrella institution which will further integrate and scale the initiatives and is developing further projects. In addition our team members (Wainstein and Foster) served as expert consultants to the World Bank Blockchain and Blockchain and Emerging Digital Technologies for Enhancing Post-2020 Climate Markets the pilot https://openknowledge.worldbank.org/bitstream/handle/10986/29499/124402-WP-Blockchainandemergingdigitaltechnologiesforenhancingpostclimatemarkets-PUBLIC.pdf?sequence=1&isAllowed=y and currently serve in the building out of the warehouse architecture for this initiative. Foster also built out key tool box for the Digital Green Bonds and Fintech landscape readiness tool for the Green Digital Finance Alliance. https://greendigitalfinancealliance.org/initiatives-publications/#publications The Digtial Green Bonds initaitive picks up from the fragmented approach to a systems integration of an end-to-end pilot. Our current projects and platforms include: The Globally Integrated Climate Accounting System. https://www.openclimate.earth/ we research and building end-to-end digital linking of financial instruments with on-the-ground projects; driving financial automation with sensors and digital currencies. The OpenSolar project (https://docs.openx.solar/) which was launched as a jointed research initiative between the Digital Currency Initiative of the MIT Media Lab and the Yale Open Innovation Lab now in market pilot and under the OpenEarthFoundation integrating with The OpenClimateFinance and potential digital green bond pilot. Collaboration platform and tech - The approach to open collaboration itself successfully developed over two years www.collabathon.openclimate.earth/
Which kind of experiments would you like to see funded via NGIatlantic.eu Open Calls?
We are most keen to see grants for integrated solutions and systems approaches across sectors as well as initiatives that focus on Sustainable Development Goals infrastructure and ESG (Environment Social Governance) architecture as prioritized by EU. We see a clear opportunity to harness the EU's focus and leadership on climate and sustainability (and the upcoming shift in North America). Particularly looking for opportunities to leverage technology for initiatives that provide integrative solutions under the European Green Deal Investment Plan, the Circular Economy Action Plan and the initial consultation on the revision of the Non-Financial Reporting Directive, the Technical Expert Group on Sustainable Finance on the EU Taxonomy and Usability Guide for the proposed EU Green Bond Standard - all of which are also becoming EU investor priorities (https://www.unpri.org/policy/investor-priorities-for-the-eu-green-deal/5710.article) and an opportunity to harness technology for disclosure , transparency, and automation.
GitHub or any other SW community github.com/collabathon