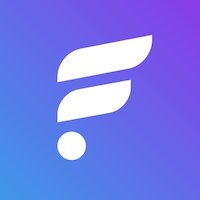 Main contact
Mr Fabrizio Villani
Country: Spain
Field of expertise / NGI Topic: BlockChain
Organisation type: SME
Organisation's full legal name: Fintastico Srl
---
NGI-related portfolio (solutions,projects, platforms, etc…) Fintastico is a platform on fintech. We reduce the complexity associated with financial technology. Thanks to Fintastico users, companies, institutions and regulators discover regulated and reliable fintech services while fintech providers can gain popularity among a qualified audience. We partner with international unicorn (e.g. like Revolutand N26), global company (e.g. EY) and institutional player (e.g.Politecnico di Milano).
NGI focus areas for experiments privacy, portability,
Field(s) of expertise / NGI Topic BlockChain
Other Field of expertise / NGI Topic Fintech
Do you have any early evidence of your project, platform, that you wish to share? Fintastico is the main Italian portal on fintech with more than 30k unique visitors each month.
Which kind of experiments would you like to see funded via NGIatlantic.eu Open Calls?
Partnership with an US company or partner.